Special ventilation & HVAC equipment
NUMBER OF COMPLETED PROJECTS
In the work of each company, as well as in the requests of each client who wants to arrange professional ventilation at their facility, they need a non-standard solution.
Such as:
Analysis of gas contamination in the room;
Optimal ventilation in an enclosed space;
Storage of products at low temperatures (different from standard household conditions);
Special solutions for industrial premises where the level of gas pollution and the amount of harmful emissions exceeds civil standards;
Therefore, the company "Climat PROF Kazakhstan" LLP, relying on its experience, has allocated for itself a separate direction in the field of special solutions for ventilation and air conditioning. What kind of solutions can we offer you?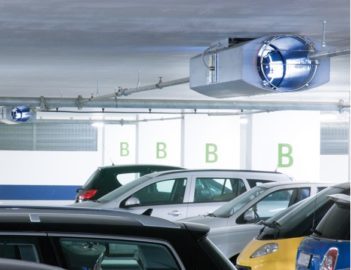 JET ventilation of underground parkings
When you are in underground parking lots of large shopping centers or offices, you must have noticed kilometer-long ventilation ducts. The TROX Company has a completely different solution for the ventilation system of parking lots and their smoke removal. The X-FANS jet ventilation system developed by TROX is an advanced ventilation system that is familiar to us, also called "JET-ventilation of underground parkings".
The advantages of the system are obvious:
No need for cumbersome air ducts;
A clear advantage in terms of parking design;
Saving money for construction companies;
Sufficient ceiling height for off-road vehicles as well as small buses.
Naturally, this type of ventilation system has a high level of safety, because the protection of the evacuation routes of people and the visibility of the combustion center are improving, this is the reason for the development of jet-ventilation of underground parkings.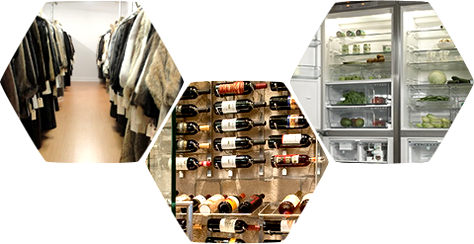 Solutions for ventilation and air conditioning of a wine cellar and a fur room
For our unique clients, who have their own wine cellar or fur rooms, we have prepared special solutions for ventilation and air conditioning systems. For such cases, we are ready to implement solutions from FRIAX, which specializes in the production of the following equipment:
ventilation systems for wine cellars;
refrigerators for fur rooms;
food cameras;
antique storehouse.
Split systems and air conditioners from FRIAX help to fulfill any task related to maintaining an optimal microclimate for storing items and products that require very careful handling.